ABVM Gift Card Program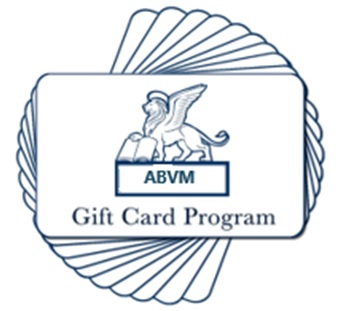 Our parish scrip program stocks over 40 retailers, restaurants and specialty stores for all your shopping and Gift-giving needs. A full list of the stores we carry can be found on the parish website or in the rectory office. There are over 600 other stores that can be special ordered at any time; ask for details at the rectory office.
Because we buy in bulk at a discount, this rebate is split between the parish and our customers. Scrip credits may be used for PREP fees, any Catholic Grade school or High school or ANY college. You can also request your rebate check for yourself at anytime by calling the rectory office. Using scrip is a great way to support the parish and earn some extra money for yourself.
Scrip is sold at the rectory. Please contact the rectory office at 215-357-1221, ext. 20 or 33, for scrip sale hours.
You can keep earning rebates for your family and your parish church by getting eGift cards for hundreds of brands, and do it all from home by placing your orders online. Whether you need essentials from stores, want to earn while ordering take-out or delivery for dinner, or need some online retail therapy, get eGift cards for hundreds of brands, and do it all from home by placing your orders online. To see a list of available ecards and reloadable cards, click on or copy and paste the following links into your browser.
For a list of eGift card brands available: http://cutt.ly/myOhVYg
For a list of reloadable brands available: https:/cutt.ly/fyOhgGs
If you are new to Scrip and want to set up an online account with Shopwithscrip.com you will need an Enrollment Code. To receive your Enrollment Code please contact Nancy at 215-357-1221 ext. 20 or email assumptionbvmscrip@gmail.com and leave a message. Nancy will get back to you with either the enrollment code to use or she can register you.
After you receive your Enrollment Code, set up an online account. It only takes a few minutes to get started. Here's how:
Go to https://www.shopwithscrip.com/ and select Join a Program. Or on your phone, go to https://www.myscripwallet.com/home and choose Create an Account.
You'll be asked for an Enrollment Code. Enter enrollment code and select register.
Fill in the enrollment form to finish setting up your account.
Register your phone for two-step verification.
Once your account is set up, you will have the option to link a bank account (PrestoPay) to easily pay using a checking or savings account. Or you can use a credit card by entering your card information at checkout. (Please note: There is a small fee for using online services)
Now you're ready to shop and earn online.

Please Note: If you need cards to use for reload purposes they will have to be purchased directly from the Assumption Rectory. We want to try and get you these cards so you can utilize the reload option when it's not available as an ecard. If you set up an account and require cards for reload purposes ONLY, please contact us. Let us know which cards you need. An example would be: Acme, they can only be reloaded, not available as an ecard. You would purchase the physical card through your account then we will contact you with a date and time for pick up.

Click here for the Scrip Order Form.

Click here for the Scrip Special Order Form.

For more information, please contact one of the Scrip Coordinators listed below.

Nancy Pinciotti, 215-357-1221, ext 20, or email Assumptionbvmscrip@gmail.com.

Linda Vogel, 215-357-1221, ext 33, or email Assumptionbvmscrip@gmail.com.