CHRISTIAN FORMATION
---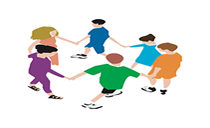 CHILDREN'S LITURGY OF THE WORD
Offered during 11 AM Mass for children ages Kindergarten - 3rd grade. After the Opening Prayer of Mass, children are invited to go to the hall where they will participate in a special celebration of the readings and song from the Children's Lectionary. They return to the main assembly after the Presentation of the Gifts.
---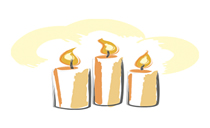 CONTINUING FAITH JOURNEY
Is a follow-up for those parishioners who become members of the parish through RCIA process the preceding year. The group meets monthly to further their understanding of the Catholic faith. Other persons who participated in RCIA program in recent years are welcome. Meetings are 3rd Wednesday at 7 PM in the rectory from September - May.
---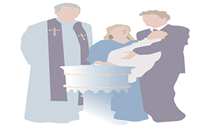 PRE-BAPTISM
A Baptismal Sacramental preparation program is required for all parents prior to the Baptism of your child. Classes are offered several times throughout the year either on Saturdays at 9:30 AM or on Tuesday evenings at 7 PM. Registration is required, followed by an interview prior to attending the class which is held in the rectory meeting room. Please call the rectory to register or for more information.
---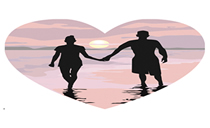 PRE-CANA
Anyone preparing to be married must contact the priest at least six months prior to the date of the wedding. Also required is the attendance of the Pre-Cana Program. Assumption parish offers a Pre-Cana Program, in March, which fulfills the Archdiocesan requirement. Please call the rectory to register or for more information.
---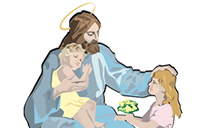 RELIGION SPECIAL EDUCATION CLASS
Children with special needs such that placement in the regular PREP Program is not appropriate attend a special class on Saturday mornings twice a month. This is a group program with one on one assistance to address the individual pace and disability of each child. For more information on this program, contact Chantelle SanJuan at email: chantelle45@verizon.net.
---